Master Yang Jun, Center Director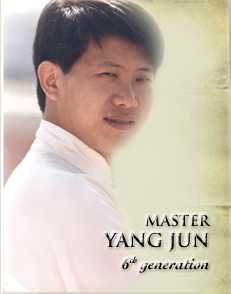 6 th Generation direct descendant of the founder of Yang Style Tai Chi, Yang Lu Chan. He has been trained by his grandfather,
Master Yang Zhen Duo, since age 5 to carry-on the Yang Family
traditions. He is certified as the highest level judge in China and served as head judge for the 1998 National
Tai Chi Competition in China. In 1995 he was given the title of "Shanxi Province Famous WuShu Master" by the
Chinese WuShu Academy. Yang Jun taught seminars overseas with his grandfather for the ten
years. He moved to Seattle from China in August 1999 with his wife Fang Hong, to teach and serve as President
of the Association.
Email: info@yangfamilytaichi.com
Fang Hong (Mrs. Yang Jun), Center Director, Head Instructor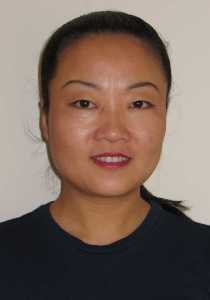 When Fang Hong started her Tai Chi journey in 1987, she was fortunate to have Grandmaster Yang Zhenduo as her first teacher. She continues learning from her husband, Master Yang Jun. In 1999, she joined Master Yang Jun in teaching Tai Chi in the Seattle area. In addition to being a Tai Chi instructor and a dedicated wife and mother, she also serves as Secretary to the International Yang Family Tai Chi Chuan Association.
Email: info@yangfamilytaichi.com
Certified Instructors
Our Certified Instructors aid students on behalf of Master Yang Jun and Fang Hong. They each have over five years experience and have worked hard for the opportunity to serve our students and our school.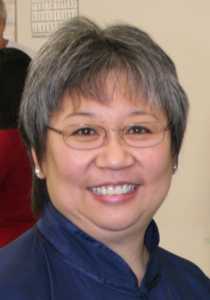 Nancy Lucero
I have one daughter, three grandchildren and two little kids named Ben and Chi-Chen. 
My vocational background is in Human Resources, Marketing/Sales, Trade shows,  Event Planning and Administration. 
I discovered and started my tai chi journey in 1996 and began studying with Master Yang  in 2000.  I teach at Shoreline Community College, Bellevue College (TELOS), JK Personal Training Studio, Hollyhills Clubhouse and at the Bothell, Mill Creek and Snohomish Senior Centers.

When the Redmond school opened, late 2001, I was appointed Office Manager by Master Yang and Fang Laoshi.  Soon thereafter, I became Master Yang's Assistant in the International Yang Family Tai Chi Chuan Association.  In 2012, I became School Manager where I continue to organize the Redmond School's seminars, open houses, ranking events and practices, demonstration teams and performances, anniversary celebrations and social events. 
I feel extremely fortunate to have Master Yang and Fang Laoshi as my guiding lights through my exploration and understanding of their family art form.
Email:  nancy@yangfamilytaichi.com
Website:  www.namitaichi.com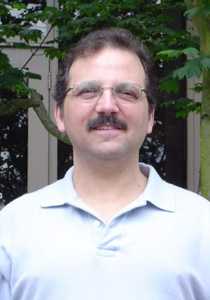 Mike Lucero
Mike graduated from California Institute of Technology in 1981. He had a few jobs programming computers, had his own programming business, then joined Microsoft in 1988 and left Microsoft in 1997.
He started learning tai chi in 1996 at a class taught at Microsoft by Master Shuo Y Chen, learning the 24, 32 sword, and 103 forms and starting push hands.
In 2000, he and his wife, Nancy, started to teach tai chi at Microsoft, and near the end of 2000 joined the YCF Center, where he also learned the 67 sword form and 13 saber forms. They teach at local Senior Centers and Shoreline Community College.
Email: mikelucero@yangfamilytaichi.com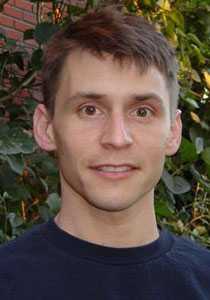 Edward Moore
After trying out several different martial arts I decided to find one that I could continue to discover over a lifetime of practice.  I looked for a traditional system with a strong lineage and finally discovered Master Yang's Seattle school in the year 2000.  I have attended classes at the Seattle and Redmond schools since that time and have studied the long and short Yang Family hand forms, as well as the sword, saber, push hands, and staff.  I have been very fortunate to learn directly from Master Yang Jun, his wife Fang Hong and his Esteemed Grandfather, Master Yang Zhen Duo.  Since 2005, I have had the honor of being an assistant teacher at the school.  The Yang Family teaches a deep and profound style of Tai Chi Chuan and after years of study with Master Yang I am still always surprised by his excellent teaching ability and remarkable skill level.
Email:  edward@yangfamilytaichi.com
Website:  www.brightmountaintaiji.com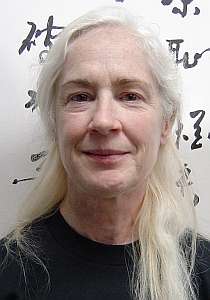 Stefanie Russell
It is my good fortune to have the opportunity to study with Master Yang Jun and Fang Laoshi here in the Redmond/Seattle Yang Chengfu Centers. Starting in 2004 with the Hand Form I have continued my training with Sword and Saber Forms, Push Hands, and Instructor Training classes, all the while seeking improvement through Correction classes and Seminars.
Giving back to our Center by participating in school demos and sharing in teaching responsibilities, as well as serving as a judge for the 2009 Ranking Tests, is also my good fortune. I teach at the YMCA and Redmond Senior Center as well.
Stepping out of my ballet slippers, having spent years teaching in a professional ballet company school, I am happy to discover the advantages of continuing my footsteps along the tai chi chuan path!
Having become grandmother to two exuberant boys it is lucky for me to have a way to improve myself enough to be worthy of that honor!
My past life experience allows me to study tai chi chuan more fully. My tai chi chuan experience allows me to live my life more fully. They have become one and the same.
Email: stefanie@yangfamilytaichi.com
Assistant
Instructors
Edward Wan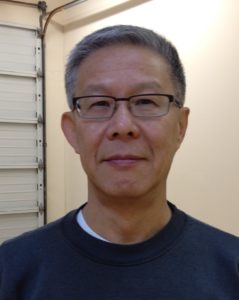 In 2002, to balance the long hours sitting in front of computer at work, I started learning and practicing Tai Chi Chuan on a regular basis. The first form I learned was the simplified 24 movement Yang Style Tai Chi Chuan Hand Form.
Since 2012 I have been a student at the Yang Chengfu Tai Chi Center Seattle/Redmond (YCF Center) that is founded by Master Yang Jun (6th generation direct descendant of the founder of Yang Style Tai Chi Chuan, Yang Lu Chan). Studying under Master Yang Jun and his wife Fang Hong and other excellent instructors at the center has greatly increased my understanding of Tai Chi Chuan, and also motivated me to learn more about the art/martial form. I have studied the Traditional Long Form, 10 Movement Form (Tai Chi Kung), Sword Form, Saber Form, and Standing Meditation.
To enhance my teaching skills, in Summer of 2016 I participated in the Teacher Training Method – 1 (TTM-1) training in Connecticut organized by the International Yang Family Tai Chi Chuan Association.
At present, I am teaching a weekly Tai Chi Chuan Traditional Long Form class at the TCF Center, and also at the Washington State Chinese Cancer Network Association in Bellevue, I am also leading a weekly session on Simplified Tai Chi Movements at the Island House on Mercer Island.
Regarding Tai Chi Chuan, the one regret that I have is that I should have started learning Tai Chi Chuan much sooner, and from a knowledgeable instructor. There is a wealth of knowledge to learn about Tai Chi Chuan. The only consolation is that – better late than never. I have started on my Tai Chi journey.
Cheryl Inouye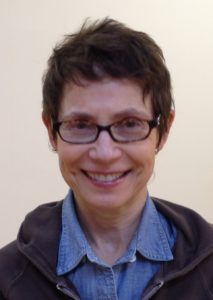 I am a retired computer programmer, married with two sons and daughters-in-law.  I was born in Seattle and have lived in the area most of my life.
My Tai Chi journey began in 2006 when I attended a Yang style 77 Form class taught by Jerome Powell.  I immediately loved how the moves made my body feel and continued for 7 years.  Since then, I have studied Chen style and Qi gong with Kim Ivey at Embrace the Moon, Silk Reeling and Standing with Grandmaster Chen Xiao Xing and Sun style with Dr Paul Lam and the Tai Chi for Health Instructors, where I earned my Sun style teaching credentials.  I taught the Sun style Tai Chi for Arthritis and Tai Chi for Strength and Balance for 4 years at the YMCA. I continue to study Traditional Sun style with Jake Burroughs.
Hoping to expand my knowledge by learning Yang Family 103 Hand Form, I began classes at the Yang Chengfu Center in 2012.  I continue to study the Hand Form and have added the Sword Form, Saber Form and Push Hands.  After completing the Instructor class with Nancy Lucero in 2016, I began teaching a beginning Hand Form class at the Yang Chengfu Center.  I am also teaching at the Northwest Arts Center and the Bellevue College TELOS program.  Learning and training with Master Yang Jun, Fang Laoshi and the Yang Family Instructors continues to be exciting, challenging and humbling.
Chad Holle