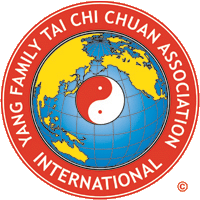 Founded in 1999 China Town, Seattle; Yang Family Tai Chi Chuan as taught by the Yang Family in China for many generations. The Center is named after the 3rd generation of the Yang Family, Yang Chengfu. The Centers are created to provide a formal structure for practitioners and teachers of Traditional Yang Family Tai Chi Chuan to better promote its teachings and awareness throughout the world, thus allowing more people to benefit from the practice of Tai Chi.
Director Master Yang Jun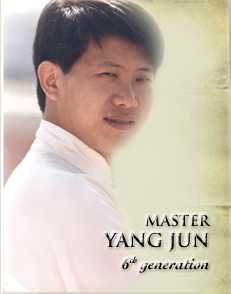 6 th Generation direct descendant of the founder of Yang Style Tai Chi, Yang Lu Chan. He has been trained by his grandfather, Master Yang Zhenduo, since age 5 to carry on the Yang Family traditions. He is certified as the highest level judge in China and served as head judge for the 1998 National Tai Chi Competition in China. In 1995, he was given the title of "Shanxi Province Famous Wushu Master" by the Chinese Wushu Academy. Yang Jun has been teaching seminars overseas with his grandfather for the last ten years. He moved to Seattle from China in August 1999 with his wife Fang Hong, to teach and serve as President of the Association. In July 2009, he was named Zhang Men Ren, head of Yang Family Taijiquan.
Co-Director Fang, Hong (Mrs Yang)
School Manager Nancy Lucero
Webmaster Mike Lucero
Certified Instructors
Nancy Lucero, Mike Lucero, Edward Moore, Stefanie Russell
Please download our school-brochure.pdf here.